Welcome
to China ShipOwners' Association website !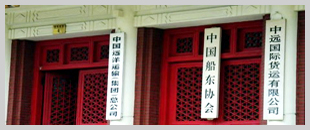 China Shipowners' Association (abbreviated as CSA) is a trade organization composed of owners, operators and managers of merchant ships...    more about us
Merchant Ship Attackded by Pirates in Malacca Strait
SOURCE Author 2017-04-20 00:02:27
Ref: SSA/051/08/EML IMMEDIATE! IMMEDIATE!
28 April 2008
To : All SSA Shipowners and operators
cc. FASA and ASF Members
Please be informed that we have received a report from the Thai Shipowners Association that one of their members' vessel was attacked by pirates at 0020 hr on 25 April 2008. The Thai flagged vessel, a motor tanker, was carrying Jet A-1 product onboard from ARC refinery in Rayong to Phuket. The vessel was steaming on 300 rpm with ship's observed speed of 11 knots. During that time, Master and AB was in attendance on the bridge and the third engineer and one oiler were on duty in the engine room.
The attack occurred near Horsburg light house at Latitude 01°31.0' North Longitude 104°24.5' East, 10 nautical miles off the East coast of Johor.
Fortunately the pirates were not interested in the cargo. They, however, took away ship's money and personal effects from the crews as well as GMDSS and transceivers.
All shipowners and operators are requested to alert their ship masters to adopt anti piracy precautionary measures and watchkeeping when transitting the area indicated.